Cowans Gap 5K Run/Walk
April 10, 2022 at 2pm
"The Friends of Cowans Gap State Park exists to preserve, protect and enhance the environment, history, educational and recreational programs of the park and surrounding areas through public programs, special events and volunteerism for the past, present and future generations."
-Friends of Cowans Gap State Park
Music in the Park 6-8pm
June 11th - Chris Woodward and Shindiggin
July 9th - Stoney Creek Bluegrass
August 13th - Tussey Mountain Moonshiners
Enjoy an evening concert by the lake. Bring a chair or blanket and enjoy a concert at the park's amphitheater.
Yoga on the Peninsula - 3 sessions in 2022
May 15th at 5:30pm, June 11th at 11:00am and
July 14th at 5:30pm
Enjoy a free 60-minute Vinyasa Yoga class for all skill levels. Improve your flexibility and strength and relax as you are led by a professional yoga instructor in an evening class by the lake. Meet at the amphitheater. Bring your own mat.
Art in the Park - 3 Saturdays in 2022!
June 18th, August 20th and October 8th
Art in the Park will be held between 11am - 1pm. Join a professional artist to create a beautiful landscape painting of the park. All materials are provided. Please register at http://events.dncr.pa.gov. You can also register by contacting the park office at 717-485-3948.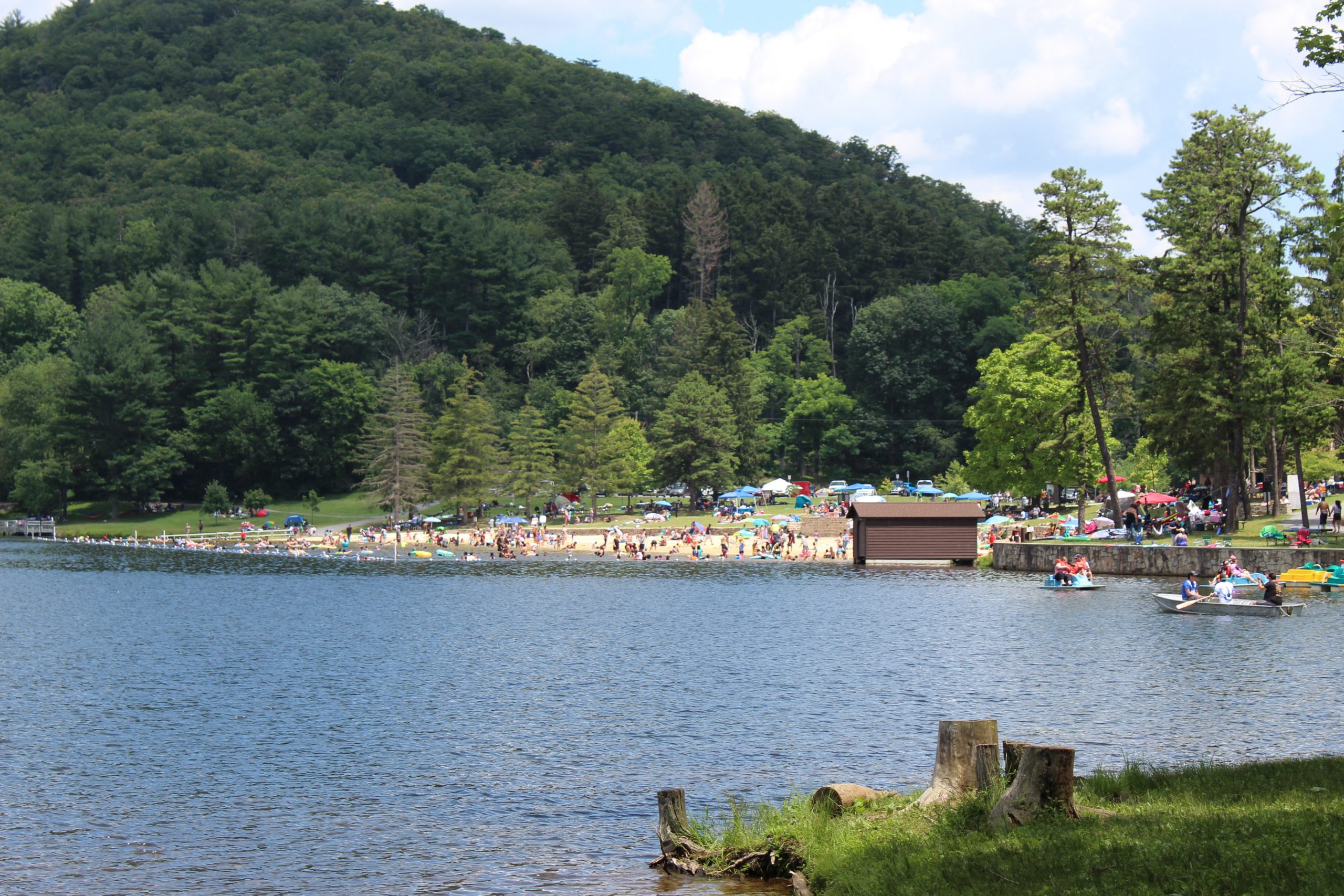 Beach Bash!
Friday, August 26th at 5:30pm
Gather at the beach for a free end-of-summer celebration featuring music and entertainment by DJ Ryan Stahl from RS Entertainment.
Harvest Day, October 15, 2022 (10am -3pm)
Bring the family out for some fall fun in the park! Pumpkin carving, autumn crafts, horse-drawn hayrides, apple cider press & much more. If you are a vendor interested in selling food or crafts, click on the forms link above to download applications.
The increasing demands on Pennsylvania state parks and forests require help from citizen based non-profit groups who are willing to commit their time, talents and resources.
A friends group is organized to support, assist and promote the mission and or activities of its state park. It works in cooperation with the Pennsylvania Parks and Forest Foundation and park management to make its park one of the best state parks.
Interested in becoming a Friend?
We have a variety of budget friendly memberships with all proceeds going to benefit our local state park. 
Meet and work with people who have similar interests and become a member of an organization doing good things in your community.